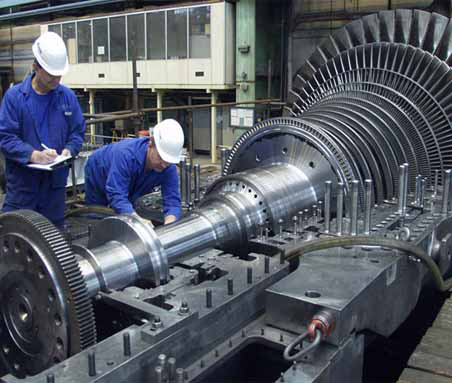 Welcome to BGI TOOLS & Machines, We are only manufacturer/supplier of all types of training tools and Machines for all the Trades Our main motto is quality Products at reasonable price. The main aim of BGI TOOLS & Machines. is to achieve complete customer satisfaction by providing quality equipment, excellent services and timely delivery of all the consignments. We supply all the Trades including COE Trades and MES Trades tools and Equipment to Private Institute as well as Government Institutes. We provide extra support to our suppliers. The main aim of "BGI Tools & Machines" is to achieve complete customer satisfaction by providing quality equipment, excellent services and timely delivery of all the consignments.
BGI is a leading company in Tools and Machine segment, offering its services to Industrial Training Institute's. At BGI we deliver quality tools and equipment as per the norms of DGET. We deal in tools and machines for all the trades of Industrial Training Institute (ITI).
BGI has been diversified in manufacturing and trading of all electrical and electronic training and testing instruments for all ITI's, COEs, Vocational Training center, Govt. Technical center, Polytechnics & Engineering colleges from India.
We are a highly reputed authorized dealer and stockiest of superior quality of Electrical Electronic Test & Measuring Instruments, Electrical & Electronic Equipment's, Educational Electrical Electronic Lab Training instruments and supplier for Pradhan Mantri Kaushal Vikash Yojana (PMKVY).
We are equipment supplier of quality products, which are manufactured with the application of latest technology and modern machines to ensure the customer satisfaction.
Our specialties are in following trades.
Fitter
Electrician
Electronic Mechanic
Welder
Diesel Mechanic
Motor Mechanic
Wireman
Plumber
Turner
Mechanical
Why Choose BGI?
We are the trusted supplier of leading Industrial Training Institutes in India. ISO as awarded us 9001: 2000 certification for our tools and machines. Various government and private ITI buy Tools, Machines and Equipment every year. Our tools stand high on benchmark of durability and safety.
BGI Tools and Machines is a leading supplier of high-quality industrial equipment for ITI (Industrial Training Institutes) across the country. Our extensive range of products includes precision measuring tools, cutting tools, power tools, hand tools, welding equipment, and much more.
At BGI, we understand the importance of providing ITI students with the right tools and machinery to enhance their learning and skill development. Our products are designed to meet the diverse needs of various industries, ensuring that students are well-equipped to meet the demands of the workforce.
We take pride in our commitment to quality, and every product we offer is thoroughly tested to ensure that it meets our high standards. Our team of experts works closely with ITI faculty to understand their needs and recommend the best products to enhance their training programs.
Whether you're looking for precision measuring tools to improve accuracy, cutting tools to enhance efficiency, or welding equipment to master the art of welding, we've got you covered. Our products are available at competitive prices, ensuring that ITI students have access to the latest equipment without breaking the bank.
At BGI Tools and Machines, we believe that every student deserves the best tools and equipment to succeed in their chosen field. That's why we're committed to providing ITI with the highest quality products and exceptional customer service. Contact us today to learn more about our products and how we can help you enhance your training programs.
Other Services:
Our consulting department will help you in starting new ITI from scratch. Every year we help hundreds of young entrepreneurs in establishing new ITI's.
Our Presence:
You can contact us at our offices at Moradabad and Delhi. Our representative will guide you about BGI and company profile. You can see the operation of various tools and machines.
Single door services for all services of BGI TOOLS & Machines
Quality product at reasonable Best price.
Business with values
Personal touch with clients for complete satisfaction.
Dedicated after sales services
Understanding the problems of clients and providing appropriate solutions
On time delivery of items
Best quality standards of all products
Cost-effective and durable products
Excellent after sales services
On time delivery